Prospective Parents
Prospectus
Please click on the link to view our prospectus which includes information about St Mary's sessions, fees, admissions, snacks and various other information.
Parent Involvement
At St Mary's we truly value the involvement of our parents and carers in all aspects of Pre-School life. We strongly encourage parents/carers to come and help out as "Mummy Helper", "Daddy Helper", "Granny Helper" etc for a session. Not only does this assist the Pre-School with tasks such as preparing snacks, preparing craft activities, and reading and playing with the children, it also provides an invaluable opportunity for parents to get to know the St Mary's staff and environment and to watch their child playing and interacting with others. If you would like to help please sign-up for a session on our noticeboard.
"Being Daddy helper for a morning gave me a nice insight into my daughter's daily life and she loved seeing Daddy at school!" (X's Daddy)
For further opportunities to be involved, St Mary's has a very friendly parent committee. There are plenty of committee roles, such as Chair, Secretary, Treasurer and Fundraising for those wishing to be an integral part of the Pre-School.
2019/2020 Committee:
- Chair: John Poulton
- Treasurer: Jenny Haines
- Secretary: Pippa Bennett
"Being on the Committee made me feel like I could make a real difference to St Mary's and the children that attend. It gave me a great sense of pride in the Pre-School" (X's Mummy)
Fundraising
Our fundraising team organises several events throughout the academic year to raise additional funds for the Pre-School which enable us to fund outings and to purchase new resources and facilities. These events include:
- St Mary's Christmas Fair held in the local village hall and attended by the whole community
- Quiz night with fish and chips – great fun and open to all
- Summer BBQ
Please see the Fundraising page on this website for more details of funds raised.
Inductions
When a child starts at St Mary's they are allocated a Key Person (see section on Staff). A settling in plan is agreed and parents may wish to stay with their child for the first session or two whilst their child gets used to the new environment. At subsequent sessions parents are welcome to stay for as long as they feel appropriate to ensure their child settles. An 'All About Me' form is completed so that we have detailed knowledge of the child from the first day. Each child has a basket in which personal possessions and messages between staff and parents are kept. We also use a Communication Book for each child to enable the parents to inform St Mary's staff of any useful information and key developments relating to their child. We have recently introduced a settling in bag for all new children. Small canvas bags with clear windows are provided by the Pre-School for each child. These labelled bags contain a photo of the child's key person and families are encouraged to place small favourite items in them from home which are then brought to the Pre-School daily and the contents shared with the key person. We have found this to be very successful and popular with both children and parents.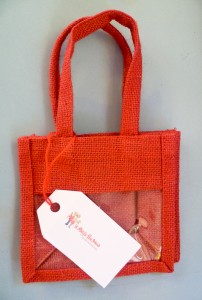 Transition to Primary School
At the end of a child's time at St Mary's, their personal profile is given to their parent and a progress tracker and written report is completed and passed on to their new primary school. We liaise directly with the schools and they often arrange a visit to the child either in their pre-school setting or at home. St Mary's holds a leavers' party for all the children moving on to primary school – an emotional day for everyone!
"X has settled in well to school life. (She) has made good friendships and will actively join in with other children's play. (She) is enthusiastic about learning and will often put her hand up to answer a question. She is able to access the resources she would like to use and will ask for adult support if she requires it. Well done X" (X's First Term Report, Reception Teacher, Newdigate School)
Primary Schools – September 2019
St Mary's children left the Pre-School in July 2019 to attend the following primary schools:
- North Downs, Brockham/Betchworth (7)
- St Paul's, Dorking (7)
- St John's, Dorking (6)
- Newdigate (5)
- The Weald, Beare Green (4)
- St Josephs, Dorking (4)
- St Michaels, Mickelham (2)
- Powell Corderoy (2)
- Warnham (1)
- St Martin's (2)
- Scott Broadwood, Capel (4)
- Dovers Green (1)
Primary Schools – September 2018
St Mary's children left the Pre-School in July 2018 to attend the following primary schools:
- North Downs, Brockham/Betchworth (9)
- The Weald, Beare Green (5)
- St Paul's, Dorking (4)
- Powell Corderoy (4)
- St John's, Dorking (2)
- St Josephs, Dorking (1)
- Newdigate (1)
- Eastwick, Bookham (1)
- Ewhurst (1)